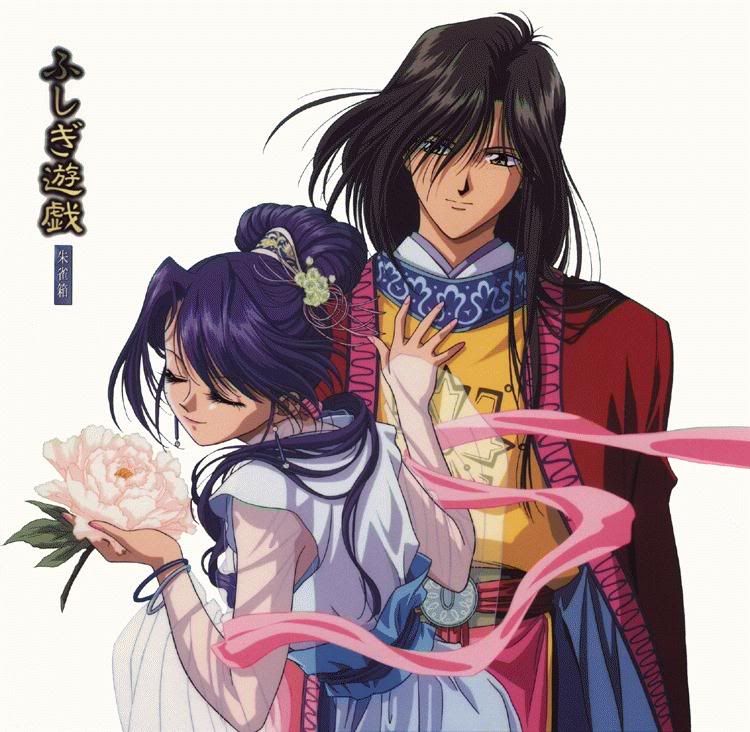 Japanaradio
's playlist has just this moment switched to playing some older theme songs and vocal collection selections. I got to hear a song from Love Hina (not Skaura Saku, although that song is fantastic) then the Fushigi Yuugi theme song followed by dot hack / sign and now Kigamure Orange Road.
MAN! Takes me back to the good old days. I really want to find the dj that picked this set of songs and hug him! (
and squeeze him and call him George
) The first box set I picked up was the first Fushigi Yuugi box. Too bad I'm still missing the black Oni box.
Otaku! Don't forget your history. This anime may not look as great as the newer releases, but they're classics for a reason. Good stuff ;_;!!