Saturday, January 5, 2008
Posted by

electric goldfish
at 3:37 AM
No comments:


Friday, January 4, 2008
Majoria's News did their
Best of 07 list
here. I need to make one of those.
--------------------
In addition, they (
[mn] Jan 2 post
) found
an interview at CBR with Mike Carey
regarding Rogue's role in X-Men: Legacy. (Legacy is what "Adjectiveless turns into after Messiah CompleX) Apparently, the book centers around Xaiver but has large roles for Gambit & Rogue. (add obligatory arglebargle @ Romy pairing here). This quote made Mike Carey as a writer so much more clear to me.


"
You can usually tell the characters I'm most interested in, because disastrous things start happening to them."

Explains my love/hate with his X-Books..
---------------------------------
Witchblade 113 preview
up at Newsarama
. Soooo much better than Takeru fanservice manga. ;_;
Posted by

electric goldfish
at 4:58 PM
2 comments:


Monday, December 31, 2007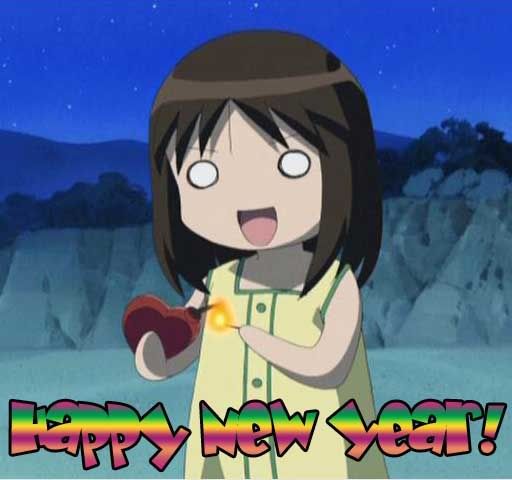 Since I won't be here at midnight, I'll pass along New Year's Greetings to you now. :)
Posted by

electric goldfish
at 5:32 PM
1 comment:


Well I know a few of you haven't read XMen 206 yet, so all I can tell you is that Rogue isn't the traitor, it's someone else. (no spoilers from me)

So, that's the good news. Bad news, still no sign of her. Hrm.
Posted by

electric goldfish
at 5:29 PM
1 comment: